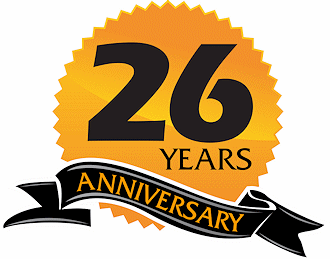 Sea-Ex is celebrating
26 YEARS of assisting Seafood & Marine Companies with online marketing!
How Sea-Ex & Trade-Seafood uses cookies

What are Cookies?
A cookie is a small piece of text sent to your browser by a website you visit. It helps the website to remember information about your visit, like your preferred language and other settings. That can make your next visit easier and the site more useful to you. Cookies play an important role. Without them, using the web would be a much more frustrating experience.
They are unable to search your computer in any way, cannot introduce viruses to your computer and contain no personal identifying information about you (basically they are nothing to be afraid of).

We use cookies for many purposes. We use them, for example, to remember your safe search preferences, to make the ads you see more relevant to you, to count how many visitors we receive to a page, to help you sign up for our services and to protect your data.
Our privacy policy explains how we protect your privacy in our use of cookies and other information.
What types of cookies does Sea-Ex & Trade-Seafood use?

Sea-Ex & Trade Seafood use four of these types of cookie: "Strictly Necessary," "Performance," "Functionality," and "Targeting."

Here is some information about each cookie category:

Strictly Necessary Cookies. These cookies are essential, as they enable you to move around Sea-Ex & Trade Seafood and use its features. For example – the cookie to say you have/have not allowed cookies to be used on this site.

Performance Cookies. These cookies collect information about how you have used Sea-Ex & Trade Seafood, for example Google Analytics, which is used to track basic user behavior on this site so we can try and improve our users experience.

Targeting Cookies. Our advertising partners or other third party partners may use these types of cookies to deliver advertising that is relevant to your interests. These cookies can remember that your device has visited a site or service, and may also be able to track your device's browsing activity on other sites or services other than Sea-Ex & Trade Seafood. This information may be shared with organizations outside Sea-Ex & Trade Seafood, such as advertisers and/or advertising networks to deliver the advertising, and to help measure the effectiveness of an advertising campaign, or other business partners for the purpose of providing aggregate Service usage statistics and aggregate Service testing.

Functionality Cookies. Sea-Ex & Trade Seafood use this type of cookies for Members on our Seafood Trading Board, these cookies allow sites/services to remember how you're logged in and when you logged in or out. The information these cookies collect is anonymous, and they are not used to track your browsing activity on other sites or services.
How to control and delete cookies
You can disable any cookies already stored on your computer, but these may stop our website from functioning properly.
Most web browsers allow some control of most cookies through the browser settings. To find out more about cookies, including how to see what cookies have been set and how to manage and delete them, visit www.aboutcookies.org or www.allaboutcookies.org.