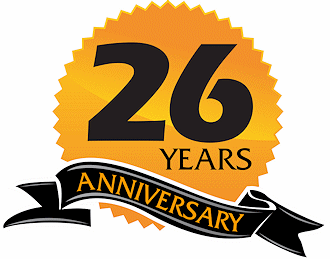 Sea-Ex is celebrating
26 YEARS of assisting Seafood & Marine Companies with online marketing!
Get Your Highlighted Members Listing - Click for details
Home
ADD YOUR COMPANY
Back to
Index of Fish Species
Directory
- Seafood Companies by Species
Services Directory:
Aquaculture, Business, Training, Marketing consultants, Processing Services, Biosecurity, Environment, Marine engineers & repairs, Customs, Legal, Finance, Insurance, Testing Services, Ship provisioning, news & publications...
Main Services Directory
Suppliers to the Industry:
Ice machines, refrigeration, processing equipment, packaging supplies, cleaning, fish feed, fishing tackle, marine engines parts & spares, repairs, fuel, other food products....
Main Suppliers Directory
See Also:
Sea-Ex Seafood & Fish Photos and Information
Flounder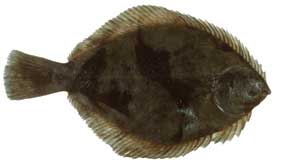 Scientific Name: Bothidae & Pleuronectidae spp
Australian Standard Fish Name:  Flounder
AQIS Code: FLB (Bay Flounder) FLG (Greenback Flounder)
Australian Species Code: 37 990014
Catch Method:  Wild & Farmed
Other Names:
Also known as bass flounder; Bay flounder; elongate flounder; flounder; large-scaled flounder; long-nosed flounder; longsnouted flounder; long-snouted flounder; short-finned flounder; sole; spotted flounder; Tudor's flounder.
Exporters of Flounder 
Importers of Flounder 
Processors of Flounder
Wholesale Suppliers of Flounder 
Seafood Agents for Flounder
About Flounder
Habitat - Saltwater and estuarine, Most flounders are caught in bays and estuaries.
Flounder (rarely: fluke) are flatfish that live in ocean waters ie., Northern Atlantic and waters along the east coast of the United States and Canada, and the Pacific Ocean, as well. The name "flounder" refers to several geographically and taxonomically distinct species. In Europe, the name flounder refers to Platichthys flesus, in the Western Atlantic there are the summer flounder Paralichthys dentatus, southern flounder Paralichthys lethostigma, and the winter flounder Pseudopleuronectes americanus, among other species. In Japan, the Japanese flounder Paralichthys olivaceus is common.

While flounders have both eyes situated on one side of the head, they are not born this way. Their life involves metamorphosis. During metamorphosis, one eye migrates to the other side of the body so that both eyes are situated on the upward-facing side of its body. After metamorphosis, flounder lie on one side on the ocean floor; either the left or right side might face upward depending on the species. Flounder sizes typically vary from five to fifteen inches, though they sometimes grow as large as three feet in length. Their breadth is about one-half of their length. Flounder are ambush predators and their feeding ground is the soft mud of the sea bottom, near bridge piles, docks, and other bottom encumbrances; they are sometimes found on bass grounds as well. Their diet consists mainly of fish spawn, crustaceans, polychaetes and small fish.

Flounders are flatfish that have become extremely popular in restaurants. They generally have a delicate to medium flavour and their unusual appearance suits them exceptionally well to presentation especially something a little out of the ordinary.

Flounders are often served whole and can either be boned-out, or with the bones left in to provide an attractive appearance.
 
| | |
| --- | --- |
| Flavour | Medium |
| Oiliness | Low to medium |
| Moisture | Dry |
| Texture | Delicate, fine texture.  Excellent eating |
| Flesh Colour | Light Grey |
| Price | Medium to high priced finfish |
Nutrition Facts for Flounder (Based on 100g of Raw Product)
Kilojoules
382 (91 calories)
Cholesterol
20 mg
Sodium
81 mg
Total Fat (Oil)
1.3g
Saturated Fat
36% of total fat
Monounsaturated Fat
31% of total fat
Polyunsaturated Fat
32% of total fat
Omega-3, EPA
98 mg
Omega-3, DHA
61 mg
Omega-6, AA
36 mg
Iron
2%
Vitamin C
2%
Calcium
1%
Recovery Rate
Fillets: 25 - 30% from whole flounder (gilled and gutted), The recovery rate is low because the body is very flat (depressed).
Photographs
Flounder Links
Wikipedia information on Flounder
Flounder Recipes
 
US Food & Drug Administration:
US FDA - EU SEAFOOD PROCESSOR EXPORT CERTIFICATE LISTS
In the past the EU has accepted and used the FDA list of approved seafood establishments for acceptance of U.S. seafood shipments. However, due to a change in EU legislation, the EU began maintaining their own Official List of approved establishments. This has resulted in two separate (and different) lists:
Pleuronectidae Family Members
African Righteye Flounder
ARROWTOOTH FLOUNDER
Banded-fin Flounder
BAY FLOUNDER
Bigfin Righteye Flounder
Bighead Righteye Flounder
Cockatoo Flounder
Coloured Righteye Flounder
Derwent Flounder
Elongate Flounder
Freckled Righteye Flounder
Greenback Flounder
Greenland Turbot
Huysman's Flounder
Largescale Flounder
Longfin Righteye Flounder
Longsnout Flounder
Narrowbody Righteye Flounder
New Zealand Brill
New Zealand Lemon Sole
New Zealand Sole
New Zealand Turbot
Plaice
Sand Flounder
Shortfin Flounder
Smallmouth Righteye Flounder
Spotted Flounder
Sunier's Flounder
Threespot Righteye Flounder
Tiled Righteye Flounder
Tongue Flatfish
Yellowbelly Flounder
 
---
Wine merchant since 2005, ViaVinum is based in Saint-Julien Beychevelle, the heart of the Bordeaux Grands Crus. Buy Bordeaux wines online at the best price. Grands Crus, Classified and small estates that are selected by a team that love to share good advices about wines. The deliveries are available for many countries in European Union, but also in Japan and north america. This website is good to get trusted quality wines.