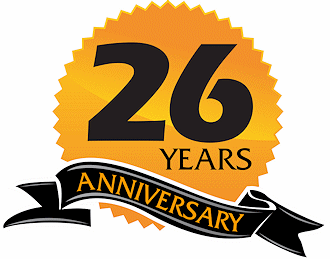 Sea-Ex is celebrating
26 YEARS of assisting Seafood & Marine Companies with online marketing!
Get Your Highlighted Members Listing - Click for details
Home
ADD YOUR COMPANY
Back to
Index of Fish Species
Directory
- Seafood Companies by Species
Services Directory:
Aquaculture, Business, Training, Marketing consultants, Processing Services, Biosecurity, Environment, Marine engineers & repairs, Customs, Legal, Finance, Insurance, Testing Services, Ship provisioning, news & publications...
Main Services Directory
Suppliers to the Industry:
Ice machines, refrigeration, processing equipment, packaging supplies, cleaning, fish feed, fishing tackle, marine engines parts & spares, repairs, fuel, other food products....
Main Suppliers Directory
See Also:
Sea-Ex Seafood & Fish Photos and Information
Baby Octopus
Scientific Name: Octopus aegina & Octopus Sp.
Australian Standard Fish Name: Baby Octopus
AQIS Code: OCT
Australian Species Code: 23 659903
Catch Method: Wild caught
Other Names:
Octopus (Octopus graptus)
Octopus (Octopus pallidus)
Octopus (Octopus maorum)
Octopus (Octopus australis)
Octopus (Octopus tetricus)
Exporters of Baby Octopus
Importers of Baby Octopus
Processors of Baby Octopus
Wholesale Suppliers of Baby Octopus
Seafood Agents for Baby Octopus
About Octopus
The octopus (from Greek 'eight-footed') is a cephalopod of the order Octopoda that inhabits many diverse regions of the ocean, especially coral reefs. The term may also refer to only those creatures in the genus Octopus. In the larger sense, there are around 300 recognized octopus species, which is over one-third of the total number of known cephalopod species.
Many species of octopus are eaten as food by human cultures around the world. The arms and sometimes other parts of the body are prepared in various ways, often depending on the species being eaten.

Octopus is a common ingredient in Japanese cuisine, including sushi, takoyaki, and Akashiyaki. Some small species are sometimes eaten alive as a novelty and health food (mostly in South Korea). Octopus is also a common food in Mediterranean cuisine. In Galicia, polbo á feira (fair style octopus) is a local delicacy. Restaurants which specialize or serve this dish are known as pulperías.
Octopuses have an enjoyable mild flavour, with a texture similar to that of squids, though more dense. Dried octopus is popular in some parts of Asia.

Cook octopus quickly over a high heat or simmer slowly. Marinating will help to tenderise the flesh and strengthen the flavour for enhanced results when cooking quickly.
According to the USDA Nutrient Database (2007), cooked octopus contains approximately 139 calories per three ounce portion, and is a source of vitamin B3, B12, potassium, phosphorus, and selenium.

| | |
| --- | --- |
| Flavour | Mild |
| Oiliness | Medium |
| Moisture | Dry |
| Texture | Firm |
| Flesh Colour | White to Creamy |
| Price | These are low-priced molluscs. |
| Edibility | The guts, beak and eyes are usually removed, although the eyes are sometimes eaten in Asian cuisine. The arms are used in sushi. |
Nutrition Facts for Octopus (Based on 100g of Raw Product)
Kilojoules
n/a
Cholesterol
154mg
Sodium
n/a
Total Fat (Oil)
1.0g
Saturated Fat
35% of total fat
Monounsaturated Fat
7% of total fat
Polyunsaturated Fat
58% of total fat
Omega-3, EPA
51 mg
Omega-3, DHA
156 mg
Omega-6, AA
42 mg
Recovery Rate
Flesh: 90% of total weight
Other Uses for Baby Octopus
Octopus Ink - Used in cooking.
Photographs
Octopus Links
FRDC Octopus Info
Wikipedia Encyclopedia
Cuttlefish Recipes
Sea-Ex Octopus Recipes - From Sea-Ex.com
US Food & Drug Administration:
Model Health Certificate - for imports of live bivalve molluscs intended for human consumption
FDA/CFSAN - European Union (EU) and European Free Trade Association (EFTA) Export Certificates
- European Union (EU) and European Free Trade Association (EFTA) Export Certificates for Fishery/Aquaculture Products and Live/Raw Molluscan Shellfish
US FDA-EU LIVE MOLLUSCAN SHELLFISH GROWING AREA LIST (AREAS/ZONES) BY STATE for USA
US FDA - EU SEAFOOD PROCESSOR EXPORT CERTIFICATE LISTS
In the past the EU has accepted and used the FDA list of approved seafood establishments for acceptance of U.S. seafood shipments. However, due to a change in EU legislation, the EU began maintaining their own Official List of approved establishments. This has resulted in two separate (and different) lists:
---
See Also
Squid