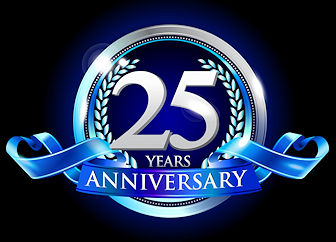 Sea-Ex is celebrating
25 YEARS of assisting Seafood & Marine Companies with online marketing!
Seafood Industry Directory < Home Page
Fish & Seafood Products Directory:
Companies by Species - Companies listed by the fish or seafood product that they deal in. Fish & Seafood products listed by common name.
Companies by Country

- Fish & Seafood companies listed by country, full company information, contact details and products...
Seafood Importers - Seafood & Fish Buyers and Importers - worldwide listings.
Seafood Exporters - Seafood & Fish Sellers and Exporters - worldwide listings
Aquaculture Producers - Fish farms, Pisciculture, Aquaculture producers of Fish & Seafood products - worldwide listings
Seafood Processors - Seafood & Fish Processors, both At Sea processing and Shore processing companies - worldwide listings
Seafood Producers - Seafood & Fish Producers, companies that produce and manufacture seafood products, fishing boat & fleet owners.
Seafood Agents - Seafood Buyers Agents and Traders of Fish products.
Commercial Fishermen - Commercial Fishing Boat owners and Fleet Operators.
Bait Suppliers - Companies who supply Fishing Bait products to commercial fishermen and wholesale suppliers of Bait product to tackle stores.
Wholesale Seafood - Wholesale Fish suppliers and Seafood Distributors, local suppliers or in country suppliers.
Retail Seafood Suppliers - Companies who supply fish and seafood products to Retail Seafood Outlets.
Seafood Restaurants - Companies who specialise in supplying seafood and fish products to Restaurants, Hotels and Catering Establishments.
Suppliers of Services to the Fishing & Seafood Industry: Aquaculture, Business, Training, Marketing consultants, Fish Processing Services, Biosecurity, Environment, Marine engineers & repairs, Customs Services, Legal, Finance, Crewing Agencies, Insurance, Testing Services, Ship provisioning, news & publications...
Main Services Directory
Suppliers of Other Products to the Fishing & Seafood Industry: Ice machines, refrigeration, fish & seafood processing equipment, packaging supplies, cleaning, fish feed, fishing tackle, marine engines parts & spares, repairs, fuel, other food products....
Main Suppliers Directory
Shows & Fairs
Seafood Industry Resources
Our Trade Partners
New Product Showcase
Seafood Industry News & Information
Members Testimonials
Contact Us
Contact Us
ADD YOUR COMPANY
SEAFOOD TANZANIA
See Also: Sea-Ex Seafood & Fish Industry Contacts Tanzania
Seafood Tanzania - below find fish & seafood companies in Tanzania. This list shows the company name and summary of their products and activities. Tanzanian Seafood companies listed include seafood exporters & sellers, seafood buyers & importers, fish processors, fish producers, aquaculture fish farms, seafood wholesalers & distributors, seafood buyers agents and fish traders etc. Click on the seafood company name for their full contact details, fish & sea food products and information about the company.
Abajuko Seafood
SEA-EX BASIC MEMBER
TANZANIA - Abajuko is a seafood supplier with operations in a wide range of frozen fish, seafood, live and fresh. Product safety is our main priority. Abajuko branded products exact compliance with agreed specifications are guaranteed by total inspection of all our shipments at different stages of the production process. Our products: quality guaranteed - fresh and frozen lobsters, king prawns, cuttlefish, calamari, octopus, shrimp, fresh fin tuna, live mud crabs, live lobster, live sand lobster, tilapia, squid, Indian mackerel etc. All our fish and seafood products come with a quality guarantee with international standards

SEA-EX MEMBERS WHO ARE SEAFOOD COMPANIES IN TANZANIA ARE HIGHLIGHTED HERE
Click for Details

---
Seafood Companies in Tanzania:
Add your Seafood Company to the Directory
A/A Trading company Limited
TANZANIA - Selling frozen fishes, fresh fishes (lobster and crab), fish fillet and vegetables such as Tomato, and avocado at small and large quantity.
Aqeel Traders Ltd
TANZANIA - Processing and export of natural commercial seashells of all Tanzanian species. Cowry shells, Tiger Cowry, Moneta Cowry shells.
Kagera Fish Co Ltd
TANZANIA - A fish processing company and exporter of fresh chilled and frozen Nile Perch Fillets and frozen fish maws.
Kasanda Enterprises Limited
TANZANIA - Exporters of live lobster and live crab for 8 years. We import to Tanzania a number of frozen sea products including mackerel, tuna fish etc.
Nyamwese Group Limited
TANZANIA - Dealing in Aquaculture products such as Seaweeds. We are in this business for more than 5 years now and we produce high quality of two different items of seaweed such as Eucheuma Cottonii and Eucheuma Spinosum. Also we deal in Seafood.
Shafish Coper Company
TANZANIA - Importer and wholesaler of Indian mackerel, chub mackerel, pacific mackerel. Export to Malwi, Zambia, DR Congo.
Tanperch Ltd
TANZANIA - We are the biggest processors and exporters of Nile Perch Fillets both Fresh and Frozen with a capacity of 120/MT per day. Nile Perch Fillets, Nile Perch Headed and Gutted, Kosher fillets, Steaks, Portions, Loins, Nile Perch Fish Maws. We are accredited with HACCP, OSHA, EU, ISO 22000
---