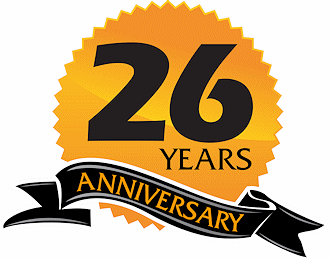 Sea-Ex is celebrating
26 YEARS of assisting Seafood & Marine Companies with online marketing!
Seafood Industry Directory < Home Page
Fish & Seafood Products Directory:
Companies by Species - Companies listed by the fish or seafood product that they deal in. Fish & Seafood products listed by common name.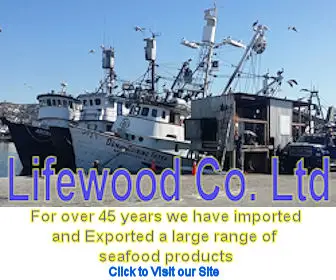 Companies by Country

- Fish & Seafood companies listed by country, full company information, contact details and products...
Seafood Importers - Seafood & Fish Buyers and Importers - worldwide listings.
Seafood Exporters - Seafood & Fish Sellers and Exporters - worldwide listings
Aquaculture Producers - Fish farms, Pisciculture, Aquaculture producers of Fish & Seafood products - worldwide listings
Seafood Processors - Seafood & Fish Processors, both At Sea processing and Shore processing companies - worldwide listings
Seafood Producers - Seafood & Fish Producers, companies that produce and manufacture seafood products, fishing boat & fleet owners.
Seafood Agents - Seafood Buyers Agents and Traders of Fish products.
Commercial Fishermen - Commercial Fishing Boat owners and Fleet Operators.
Bait Suppliers - Companies who supply Fishing Bait products to commercial fishermen and wholesale suppliers of Bait product to tackle stores.
Wholesale Seafood - Wholesale Fish suppliers and Seafood Distributors, local suppliers or in-country suppliers.
Retail Seafood Suppliers - Companies who supply fish and seafood products to Retail Seafood Outlets.
Seafood Restaurants - Companies who specialise in supplying seafood and fish products to Restaurants, Hotels and Catering Establishments.
Suppliers of Services to the Fishing & Seafood Industry: Aquaculture, Business, Training, Marketing consultants, Fish Processing Services, Biosecurity, Environment, Marine engineers & repairs, Customs Services, Legal, Finance, Crewing Agencies, Insurance, Testing Services, Ship provisioning, news & publications...
Main Services Directory
Suppliers of Other Products to the Fishing & Seafood Industry: Ice machines, refrigeration, fish & seafood processing equipment, packaging supplies, cleaning, fish feed, fishing tackle, marine engines parts & spares, repairs, fuel, other food products....
Main Suppliers Directory
Shows & Fairs
Seafood Industry Resources
Our Trade Partners
New Product Showcase
Seafood Industry News & Information
Members Testimonials
Contact Us
Contact Us
ADD YOUR COMPANY
SEAFOOD FIJI ISLANDS
See Also: Sea-Ex Seafood & Fish Industry Contacts Fiji
Seafood Fiji - below find fish & seafood companies in Fiji Islands. This list shows the company name and summary of their products and activities. Fijian Seafood companies listed include seafood exporters & sellers, seafood buyers & importers, fish processors, fish producers, aquaculture fish farms, seafood wholesalers & distributors, seafood buyers agents and fish traders etc. Click on the seafood company name for their full contact details, fish & sea food products and information about the company.

SEA-EX MEMBERS WHO ARE SEAFOOD COMPANIES IN FIJI ARE HIGHLIGHTED HERE
Click for Details
---
Seafood Companies in Fiji:
Add your Seafood Company to the Directory
Daisshin Seafood Group Fiji Ltd
FIJI - We are the only company that specialize in Fiji for importing live seafood, live lobsters, oysters, mussels and scallops from Australia. We also deal only with ocean caught prawns and Moreton Bay bugs, sand crabs and fresh chilled Pacific salmon sashimi grade, yellowtail kingfish, mulloway and cold water species from New Zealand.
Golden Ocean Fish Ltd
FIJI ISLANDS - 10 years of fishing, processing and exporting Tuna, Mahi mahi, Marlin, Swordfish, Wahoo, Opah, Sailfish, Spearfish and Albacore
Hangton Pacific Company Limited
FIJI - Hangton has been in operation for over 10 years, we operate a fleet of long line vessels, plus purchase from other vessels calling into Fiji, our target specie is Tuna, Big Eye and Yellowfin. We specialize in fresh and frozen products such as Big eye tuna, yellowfin tuna, mahi mahi, wahoo, escolar, sail fish, spear fish, swordfish, marlin, Albacore.
Latter Rain Ministry Trust
FIJI ISLANDS - We are a non charitable organization and has been servicing our target groups since 2006. We support poor and underprivileged children spiritually and financially in terms of getting a decent education and built a better life for them. We have some capital to purchase sea cucumber and other sea products from local fishing groups who are affiliated to us. We will pack them and export them direct to any interested buyers.
Waisale Farm Produce Ltd
FIJI - Exporters of frozen sea cucumbers (beche-de-mer)
---