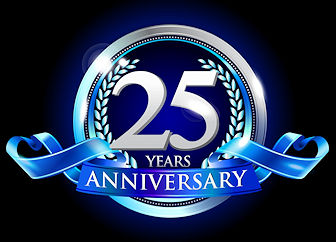 Sea-Ex is celebrating
25 YEARS of assisting Seafood & Marine Companies with online marketing!
Seafood Industry Directory < Home Page
Fish & Seafood Products Directory:
Companies by Species - Companies listed by the fish or seafood product that they deal in. Fish & Seafood products listed by common name.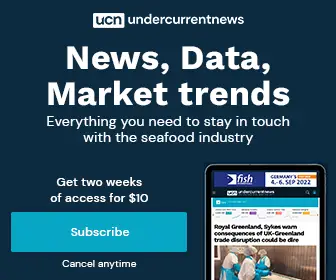 Companies by Country

- Fish & Seafood companies listed by country, full company information, contact details and products...
Seafood Importers - Seafood & Fish Buyers and Importers - worldwide listings.
Seafood Exporters - Seafood & Fish Sellers and Exporters - worldwide listings
Aquaculture Producers - Fish farms, Pisciculture, Aquaculture producers of Fish & Seafood products - worldwide listings
Seafood Processors - Seafood & Fish Processors, both At Sea processing and Shore processing companies - worldwide listings
Seafood Producers - Seafood & Fish Producers, companies that produce and manufacture seafood products, fishing boat & fleet owners.
Seafood Agents - Seafood Buyers Agents and Traders of Fish products.
Commercial Fishermen - Commercial Fishing Boat owners and Fleet Operators.
Bait Suppliers - Companies who supply Fishing Bait products to commercial fishermen and wholesale suppliers of Bait product to tackle stores.
Wholesale Seafood - Wholesale Fish suppliers and Seafood Distributors, local suppliers or in-country suppliers.
Retail Seafood Suppliers - Companies who supply fish and seafood products to Retail Seafood Outlets.
Seafood Restaurants - Companies who specialise in supplying seafood and fish products to Restaurants, Hotels and Catering Establishments.
Suppliers of Services to the Fishing & Seafood Industry: Aquaculture, Business, Training, Marketing consultants, Fish Processing Services, Biosecurity, Environment, Marine engineers & repairs, Customs Services, Legal, Finance, Crewing Agencies, Insurance, Testing Services, Ship provisioning, news & publications...
Main Services Directory
Suppliers of Other Products to the Fishing & Seafood Industry: Ice machines, refrigeration, fish & seafood processing equipment, packaging supplies, cleaning, fish feed, fishing tackle, marine engines parts & spares, repairs, fuel, other food products....
Main Suppliers Directory
Shows & Fairs
Seafood Industry Resources
Our Trade Partners
New Product Showcase
Seafood Industry News & Information
Members Testimonials
Contact Us
Contact Us
ADD YOUR COMPANY
SEAFOOD OMAN
See Also: Sea-Ex Seafood & Fish Industry Contacts Oman
Seafood Oman - below find fish & seafood companies in Oman. This list shows the company name and summary of their products and activities. Omani Seafood companies listed include seafood exporters & sellers, seafood buyers & importers, fish processors, fish producers, aquaculture fish farms, seafood wholesalers & distributors, seafood buyers agents and fish traders etc. Click on the seafood company name for their full contact details, fish & sea food products and information about the company.
OLIG SARL - Seafood Factory
SEA-EX GOLD MEMBER
MOROCCO - Producers, Processors and exporters. Factory 7000 sqm freezing with liquid nitrogen. Atlantic Mackerel - Scomber scombrus, Sardine, Pilchard, Sardinella, Bonito - Sarda sarda, Common Sea Bream, Red Snapper, Pargo - Pagrus pagrus, Dentex - Dentex dentex, Horse Mackerel, Jurel - Trachurus trachurus, cuttlefish, sole, pandora, Gilt head sea bream, conger eel, white bream, john dory, red mullet, turbot, bonito, red scorpion fish, skate, blue spotted sea bream, drum, black spotted sea bream, red banded sea bream, mackerel - scomber japonicus, African mix, octopus, ribbonfish, belt fish, grey mullet, grouper, bass, grunt, black seabream, stargazer, gurnard, octopus, cuttlefish, live lobsters, live crab, sardine, mackerel, red bream.
Said Al Butheeni International Trading LLC
SEA-EX GOLD MEMBER
OMAN - Leading manufacturer, seafood processor and exporter of fresh chilled and frozen seafood products from Oman. Hilsa شغي, Mullet-fish بياح, Queenfish مشكر, Red sea bream سيه, Barracuda غد, Sail Fish سلسول, King Fish كنعد, Job Fish عندك, Amberjack سريولا, Chub Mackerel ممبار, Mahi Mahi انفلس, Ribbon Fish سيف راندو, Yellowfin Tuna جيدر, Kawakawa Tuna صده, Cuttlefish حبار, Catfish خن, Sardine عومه, Indian Mackerel باغة. Horse Mackerel, Jack Mackerel, Pacific Mackerel, lobsters, tuna and many more. We cater to the major markets of Europe, Asia, Africa and the Middle East etc.

SEA-EX MEMBERS WHO ARE SEAFOOD COMPANIES IN OMAN ARE HIGHLIGHTED HERE
Click for Details
---
Seafood Companies in Oman:
Add your Seafood Company to the Directory
Abaad Fisheries
SULTANATE OF OMAN - Our core concentration is in fish processing, storage, export and import. we can supply all Omani fish species round the year. Fresh: Sardines, ribbon fish, Indian mackerel, horse mackerel, trevally, breams, croakers, groupers, emperors, tunas (most of the type except Blue Fin), cuttlefish, squid, octopus, crab, lobster, shrimps, lizardfish, bluefish, barracuda, mahi mahi, kawakawa, anchovy, queenfish. Frozen: Sardines, ribbon fish, Indian mackerel, horse mackerel, emperor, tunas, cuttlefish, squid, octopus, crab, lobster, shrimps, lizard fish, blue fish, barracuda, mahi mahi, anchovy, kawa kawa, queenfish, shark, sea cucumber, pearl spot, snakehead, rohu, catla, tilapia.
Al Diman Trading
OMAN - We can export a good condition of fish in a nice quality and fish like: Yellow fin tuna, Red seabream, Red grouper, Grouper, Emperor, Amber jack, others.
Al Jadyani Trading Co
OMAN - We are one of the leading seafood processor & exporters in Oman. Red Sea Bream, Grouper, Amber jack, Trevally, Emperor, Red mullet, Blue Crab, Sardine, Indian Mackerel, Cuttle Fish, Ribbon fish. Catfish, Job fish, Croaker, Hilsa.
Al Sabah United Investment
OMAN - Producers, Processors, Importers, Exporters, Wholesalers and Retailers of Seafood Products.
Asia Fisheries Co. LLC
OMAN - We are one of the leading seafood processor, exporters in Oman. We have an EU approved processing facility. We export fresh fishes by air and frozen fishes by sea to all parts of the world.
Asian Sea Food Trading
OMAN - Seafood agents in Sultanate of Oman.
Awtad Al Jazera LLC
OMAN - We are dealing with all kinds of Fish products in bulk Quantity from Middle east as well as international products. Vannamei white shrimp, king fish, red snapper, grouper, sword fish, parrot fish, red mullet, trevally, fresh and live sea and mud crabs.
Big Fish
OMAN - We are processors and exporters of fresh chilled fish by air. We export mainly to Europe, US and Far East Countries. Our products are Red Seabream, Groupers, Amberjack, Snappers, Tuna. We process Tuna loins and fillets of fish. Our quality is good and standard. Our customers are dedicated and maintaining long term relationship.
Dana Bahar Al Arab Fisheries LLC
OMAN - Fishermen, Producers, Processors, Exporters and Wholesalers of fresh and frozen Red Sea Bream, Red Grouper, Greasy Grouper Amberjack, Emperor Fillets and Tuna Loins, sweetlip, croakers, small sharks, catfish, trevally, barracuda, parrot fish, job fish, cuttlefish...
Fish & Co
OMAN - Offers fresh and frozen fish sourced directly from Oman. FISH&CO supplies a variety of species to supermarkets, restaurants, and hotels with environmental and sustainable considerations verified by the European Friend of the Sea eco-accreditation
Ideal Marine Products LLC
OMAN - red seabream, red grouper, amber jack, yellowfin tuna loins, greasy grouper, baby shark, barracuda, parrotfish, catfish, croaker, Indian mackerel, cuttlefish, sweetlips, CO treated yellowfin tuna loins, steaks, saku,
Masirah Sea Fish Products
OMAN - We are a fish processor and exporter, wholesaler and bait supplier. We export frozen sardines to Thailand & Brazil. HACCP certified.
Nasser Bin Said Bin Jumah Al-Farsi Trading
OMAN - We are processor from Oman for raw material. We produce according to customer requirements. Whole round - frozen fish Sardines, Hilsa, Catfish, Cuttlefish, Mackerel, Grey mullet, Red seabream, Silver seabream, Yellow fin, Bonito, Kawakawa Tuna, Barracuda.
Sea Pride LLC
OMAN - Fishing, Procurement, Processing, Marketing and Trading of Yellow Line Snapper (Lutjanus madras), Yellowfin Tuna (Thunnus albacares), Amberjack (Seriola dumerili), Barracuda (Sphyraena jello), Emperor (Lethrinus nebulosus), Blue Line Snapper (Lutjanus bengalensis), Cuttlefish (Sepia spp), Horse Mackerel, Red Sea Bream (Pagrus pagrus), Croaker (Atractoscion aequidens), jobfish, lobsters, shrimps.
---