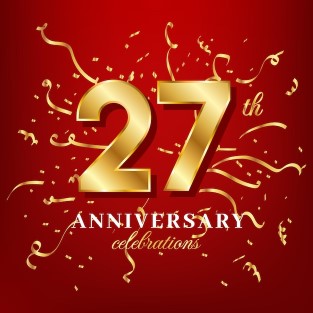 Sea-Ex is celebrating
27 YEARS of assisting Seafood & Marine Companies with online marketing!
Get Your Highlighted Members Listing - Click for details
Seafood Directory Home Page
Seafood Directory:
Companies by Fish | Seafood Species - Companies listed by the fish or seafood product that they deal in. Fish & Seafood products listed by common name.

Seafood Companies by Country - Fish & Seafood companies listed by country, full company information, contact details and products

Seafood Importers - Seafood & Fish Buyers and Importers - worldwide listings.

Seafood Exporters - Seafood & Fish Sellers and Exporters - worldwide listings.

Aquaculture Producers - Fish farms, Pisciculture, Aquaculture producers of Fish & Seafood products - worldwide listings

Seafood Processors - Seafood & Fish Processors, both At Sea processing and Shore processing companies - worldwide listings

Seafood Producers - Seafood & Fish Producers, companies that produce and manufacture seafood products, fishing boat & fleet owners.

Seafood Agents - Seafood Buyers Agents and Traders of Fish products.

Commercial Fishermen - Commercial Fishing Boat owners and Fleet Operators.

Bait Suppliers - Companies who supply Fishing Bait products to commercial fishermen and wholesale suppliers of Bait product to tackle stores.

Wholesale Seafood - Wholesale Fish suppliers and Seafood Distributors, local suppliers or in country suppliers.

Retail Seafood Suppliers - Companies who supply fish and seafood products to Retail Seafood Outlets.

Seafood Restaurants - Companies who specialise in supplying seafood and fish products to Restaurants, Hotels and Catering Establishments.
Companies who provide Services to Commercial Fishing and Seafood Industries Directory:
Aquaculture, Business, Training, Marketing consultants, Fish Processing Services, Biosecurity, Environment, Marine engineers & repairs, Customs Services, Legal, Finance, Crewing Agencies, Insurance, Testing Services, Ship provisioning, news & publications...
Companies who provide Services to Commercial Fishing and Seafood Industries Directory
Companies Listed by Country
Suppliers of Other Products to the Commercial Fishing & Seafood Industry:
Ice machines, refrigeration, fish & seafood processing equipment, packaging supplies, cleaning, fish feed, fishing tackle, marine engines parts & spares, repairs, fuel, other food products...
Companies who Supply Other Products to the Commercial Fishing & Seafood Industry
Companies listed by Country
Contact Us
ADD YOUR COMPANY
Shows & Fairs
Seafood Industry Links
Our Trade Partners
New Product Showcase
Seafood Industry News
Members Testimonials
Wholesale Shellfish Suppliers & Seafood Distributors of Bagai | Baigai
Scientific Names: Babylonia spirata, Babylonia species
Exporters of Bagai | Importers of Bagai | Processors of Bagai |
Wholesale Suppliers of Bagai | Seafood Agents for Bagai
See Also: Babylonia | Top Shell | Whelk

SEA-EX MEMBERS WHO WHOLESALE BAGAI ARE LISTED HERE
Place your company details here
- become a Member (from $75 a year)

Click for Details

Companies who wholesale Bagai:
Add your Seafood Company to the Directory
AN Seafoods
PAKISTAN - Processors and exporters of Lobster, Black Tiger, Cephalopod and Seawater Fish, All kind of clams, Babylonia (baigai), Razor clam, Hard clam, Green Mussel, Ark shell, Star shell & all kind of seafood.
Front Line Exports Pvt Ltd
INDIA - Established in 1991, we are processing and exporting Vannamei Shrimp, White Shrimp, Poovalan Shrimp, Karikkadi Shrimp, Scampi, Yellowfin Tuna, Skipjack Tuna, Canned Tuna, Leatherjacket Fish, Frozen Anchovy, Dried Anchovy, Indian Oil Sardine, Canned Sardines, Loligo Squid, Giant Squid, Octopus, Octopus, Baby Octopus, Cuttlefish, Baigai, Barracuda, Sole, King Fish, Reef Cod, Grey Snapper, Red Snapper, White Snapper, Silver Croaker, Chitin, Chitosan
Aishu Fish
INDIA - We are sourcing and supplying frozen seafoods from nine coastal states of India. We can offer fish items Silver pomfrets, Ribbon fish, Tuna, reef cod, King fish, Lizard fish etc., Shrimps like Black tiger, white, brown Flower, deep-sea, Poovalan etc. Cephalopods like Squid , Cuttlefish, Octopus etc.
Chetana International
INDIA - Exporters and wholesalers of live mud crab, baigai and scampi.
Astro Seafood
INDIA - We are a seafood industry that is dedicated to supply Vannamei shrimp, Black Tiger Shrimp, Lobster, Deep Sea Shrimp, Poovalan & Karikkadi Shrimp, Sea White Shrimp, Sea Tiger Shrimp, Pink & Brown Shrimp ( HOSO, HLSO, PUD , PD, PDTO , and EZP). Also supply different varieties like Cuttlefish, Squid, Octopus (Whole, Cleaned, Tentacles etc), Skipjack Tuna, Yellowfin Tuna, Bonito, Snappers, Reef Cod, Loins, Sole Fish, Ribbonfish, Croakers, Blue swimming crab, Baigai, Clam Meat, Rohu, pangasius, Tilapia etc. Astro Seafood supplies high quality products according to buyer's specification and requirement.