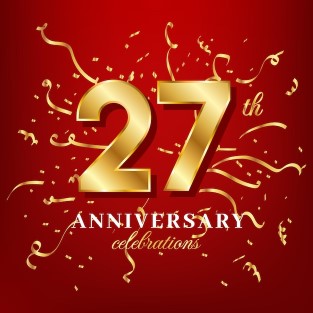 Sea-Ex is celebrating
27 YEARS of assisting Seafood & Marine Companies with online marketing!
Get Your Highlighted Members Listing - Click for details
Seafood Directory Home Page
Seafood Directory:
Companies by Fish | Seafood Species - Companies listed by the fish or seafood product that they deal in. Fish & Seafood products listed by common name.

Seafood Companies by Country - Fish & Seafood companies listed by country, full company information, contact details and products

Seafood Importers - Seafood & Fish Buyers and Importers - worldwide listings.

Seafood Exporters - Seafood & Fish Sellers and Exporters - worldwide listings.

Aquaculture Producers - Fish farms, Pisciculture, Aquaculture producers of Fish & Seafood products - worldwide listings

Seafood Processors - Seafood & Fish Processors, both At Sea processing and Shore processing companies - worldwide listings

Seafood Producers - Seafood & Fish Producers, companies that produce and manufacture seafood products, fishing boat & fleet owners.

Seafood Agents - Seafood Buyers Agents and Traders of Fish products.

Commercial Fishermen - Commercial Fishing Boat owners and Fleet Operators.

Bait Suppliers - Companies who supply Fishing Bait products to commercial fishermen and wholesale suppliers of Bait product to tackle stores.

Wholesale Seafood - Wholesale Fish suppliers and Seafood Distributors, local suppliers or in country suppliers.

Retail Seafood Suppliers - Companies who supply fish and seafood products to Retail Seafood Outlets.

Seafood Restaurants - Companies who specialise in supplying seafood and fish products to Restaurants, Hotels and Catering Establishments.
Companies who provide Services to Commercial Fishing and Seafood Industries Directory:
Aquaculture, Business, Training, Marketing consultants, Fish Processing Services, Biosecurity, Environment, Marine engineers & repairs, Customs Services, Legal, Finance, Crewing Agencies, Insurance, Testing Services, Ship provisioning, news & publications...
Companies who provide Services to Commercial Fishing and Seafood Industries Directory
Companies Listed by Country
Suppliers of Other Products to the Commercial Fishing & Seafood Industry:
Ice machines, refrigeration, fish & seafood processing equipment, packaging supplies, cleaning, fish feed, fishing tackle, marine engines parts & spares, repairs, fuel, other food products...
Companies who Supply Other Products to the Commercial Fishing & Seafood Industry
Companies listed by Country
Contact Us
ADD YOUR COMPANY
Shows & Fairs
Seafood Industry Links
Our Trade Partners
New Product Showcase
Seafood Industry News
Members Testimonials
Seafood Buyers & Fish Importers of Striped Bass
Scientific Name: Morone saxatilis
Exporters of Striped Bass | Importers of Striped Bass | Processors of Striped Bass |
Wholesale Suppliers of Striped Bass | Agents for Striped Bass

SEA-EX MEMBERS WHO IMPORT
STRIPED BASS ARE LISTED HERE
Place your company details here
- become a Member (from $75 a year)

Click for Details

Companies who buy Striped Bass:
Add your Seafood Company to the Directory
The Town Dock
USA - Suppliers of Blackback Flounder, Yellowtail Flounder, Fluke (Summer Flounder), Tautog, Monk tails, Black Sea Bass, Wild Striped Bass, Bluefish, Scup/Porgy, Skate Wings, Tilefish, Butterfish, Whiting, Ling, Mackerel, Cod, Weakfish, Haddock, John Dory, Conger Eel, Sea Scallops, Dabs, arrowtooth flounder, black cod, butterfish, capelin, croaker, hake, halibut, herring, lobster, menhaden, pollock, redfish, salmon, sardines, scup, shrimp, snow crab, squid, whelk
Hifresh Intl. Co. Ltd
TAIWAN - Producers, Processors, Importers, Exporters and wholesale suppliers of Tilapia, Black Tilapia, Grouper, Giant Grouper, Milk Fish, Yellow Fin Seabream, Gold Lined Seabream, Black Seabream, Red Snapper, Barramundi, Japanese Seabass, Striped Bass, Largemouth Bass, Sweet Fish, Five Rayed Thread Fin, Orbicular batfish, Japanese mackerel, Snub Nose Pompano, Clam
Premium Food Service Inc.
USA - Fresh seafood: tuna, salmon, fluke, stripped bass, uni, oyster, vegetables, frozen seafood: frozen tuna saku, masago, tobiko, cooked eel, octopus and more. frozen food: edamame, udon noodle, gyoza, shumai. grocery: nori, wasabi, ginger, miso, sesame seeds and more.
South Bay Seafood
USA - Established in 1971. processor, producer and distributor to broadline distributors, multi-unit restaurants and supermarkets.
Ocean Foods
USA - Wholesaler of Live, Fresh, Frozen Seafood Blue Crab, Soft Shell Crab, Sea Scallop, Fluke, Striped Bass, Croaker, Conch, Clam, Oyster.
Wanchese Fish Company
USA - We are family owned, and have been in business since 1936 supplying fresh and frozen scallops, croaker, stripped bass, tuna, swordfish, shark, flounder, blue crab, oyster, shrimp