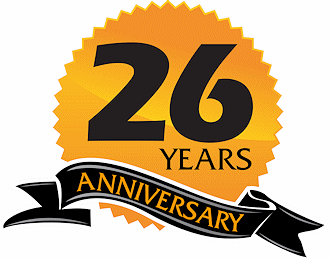 Sea-Ex is celebrating
26 YEARS of assisting Seafood & Marine Companies with online marketing!
Get Your Highlighted Members Listing - Click for details
Seafood Directory Home Page
Seafood Directory:
Companies by Fish | Seafood Species - Companies listed by the fish or seafood product that they deal in. Fish & Seafood products listed by common name.

Seafood Companies by Country - Fish & Seafood companies listed by country, full company information, contact details and products

Seafood Importers - Seafood & Fish Buyers and Importers - worldwide listings.

Seafood Exporters - Seafood & Fish Sellers and Exporters - worldwide listings.

Aquaculture Producers - Fish farms, Pisciculture, Aquaculture producers of Fish & Seafood products - worldwide listings

Seafood Processors - Seafood & Fish Processors, both At Sea processing and Shore processing companies - worldwide listings

Seafood Producers - Seafood & Fish Producers, companies that produce and manufacture seafood products, fishing boat & fleet owners.

Seafood Agents - Seafood Buyers Agents and Traders of Fish products.

Commercial Fishermen - Commercial Fishing Boat owners and Fleet Operators.

Bait Suppliers - Companies who supply Fishing Bait products to commercial fishermen and wholesale suppliers of Bait product to tackle stores.

Wholesale Seafood - Wholesale Fish suppliers and Seafood Distributors, local suppliers or in country suppliers.

Retail Seafood Suppliers - Companies who supply fish and seafood products to Retail Seafood Outlets.

Seafood Restaurants - Companies who specialise in supplying seafood and fish products to Restaurants, Hotels and Catering Establishments.
Companies who provide Services to Commercial Fishing and Seafood Industries Directory:
Aquaculture, Business, Training, Marketing consultants, Fish Processing Services, Biosecurity, Environment, Marine engineers & repairs, Customs Services, Legal, Finance, Crewing Agencies, Insurance, Testing Services, Ship provisioning, news & publications...
Companies who provide Services to Commercial Fishing and Seafood Industries Directory
Companies Listed by Country
Suppliers of Other Products to the Commercial Fishing & Seafood Industry:
Ice machines, refrigeration, fish & seafood processing equipment, packaging supplies, cleaning, fish feed, fishing tackle, marine engines parts & spares, repairs, fuel, other food products...
Companies who Supply Other Products to the Commercial Fishing & Seafood Industry
Companies listed by Country
Contact Us
ADD YOUR COMPANY
Shows & Fairs
Seafood Industry Links
Our Trade Partners
New Product Showcase
Seafood Industry News
Members Testimonials
Butterfish Producers & Seafood Processors of Atlantic Butterfish or American Butterfish
Scientific Name: Peprilus triacanthus
Exporters of Atlantic Butterfish | Importers of Atlantic Butterfish | Processors of Atlantic Butterfish |
Wholesale Suppliers of Atlantic Butterfish | Seafood Agents for Atlantic Butterfish
See Also: Butterfish, Japanese Butterfish
OFCO Group - SEAFOOD INSPECTION & CONSULTING IN VIETNAM
SEA-EX GOLD MEMBER
VIETNAM - OFCO offers inspection and consulting services on seafood in Vietnam since 2007. We are a 100% foreign owned company in Vietnam and more than just providing inspection services, our objective is to support our regular customers on their seafood purchase from Vietnam. Our advice helps to obtain the best possible deal and our inspection secure the purchase. Contact OFCO for your seafood purchase from Vietnam! Your inspections will be carried out by multinational teams of highly trained and professional inspectors following international standards. OFCO Market intelligence, advices and forecast will always keep you one step ahead and help you to develop new and better strategies for your business.
Firexpa S.A.
SEA-EX BASIC MEMBER
ECUADOR - La empresa FIREXPA S.A. empacadora de productos pelágicos pequeños en Ecuador. We have more than 100 collaborators for the process and packaging of our products, we have an export capacity of 20 containers per month and We implement all the biosecurity measures for the satisfaction of our clients. Products for export: Butterfish - Peprilus Medius, Ribbonfish - Trichiurus Lepturus Linnaeus, Moonfish - Selene Peruviana, Leaf Fish - Chloroscombrus Orqueta, Mackerel - Scomber Japonicus, Bullet Tuna - Auxis Thazard, Shrimp In Various Forms - Litopenaeus Vannamei, Hake (Merluccius Gayi), Oilfish (Lepidocybium Flavobrunneum), Mahi Mahi (Coryphaena Hippurus). Wahoo (Acanthocybium Solandri), Skipjack Tuna (Katsuwonus pelamis), Swordfish (Xiphias gladius), Leatherjacket fish (Oligoplites saurus)

SEA-EX MEMBERS WHO PROCESS
ATLANTIC BUTTERFISH ARE LISTED HERE
Place your company details here
- become a Member (from $75 a year)

Click for Details

Companies who process Atlantic Butterfish:
Add your Seafood Company to the Directory
MTG-Argentina
ARGENTINA - We are a seafood producer, processor, exporter, importer and also traders. Our company has been opened in 2005 and actually we have branches offices in Chile, Peru, Colombia and Mexico. We supply different kinds of seafood and fish from Argentina, Uruguay, Brazil, Chile, Peru, Ecuador depending of season and Market. River Fish: Shad, Golden carp, boga, goldfish, surubi, wolf fish, Pati, catfish. Sea Fish: White croaker, yellow croaker, black croaker, butterfish, Hake Hubbsi, Hake Gayi, hoki, mackerel, sea trout, nototenia, red porgy, skate, shrimps, illex squid, giant squid, liza, saraca, king weakfish.
Mercosur Foodstuff Trading Company
ARGENTINA - Producers and exporters of seafood products such as hake, hoki, illex squid, yellow croaker, white croaker, red snapper, brotola, nototenia, kingklip, mackerel, silver warehou, butterfish, carp...
Fintra S.A. (Fish International Trading)
ECUADOR - we are involved in a wide range of frozen/fresh fish market. We have our own fish processing plant and We also work with two other plants who process our product under the best quality standards. Our main products: butterfish, bullet tuna, golden croaker, green jack mackerel, grouper, jack mackerel, leaf, mahi mahi, oilfish, pacific hake, pacific mackerel, pacific moonfish, ribbonfish, sardine, skipjack, swordfish, wahoo