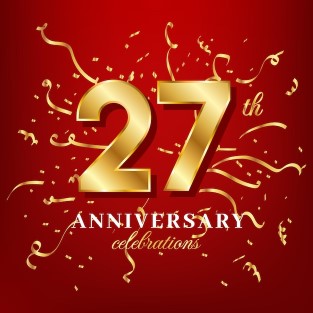 Sea-Ex is celebrating
27 YEARS of assisting Seafood & Marine Companies with online marketing!
Get Your Highlighted Members Listing - Click for details
Seafood Directory Home Page
Seafood Directory:
Companies by Fish | Seafood Species - Companies listed by the fish or seafood product that they deal in. Fish & Seafood products listed by common name.

Seafood Companies by Country - Fish & Seafood companies listed by country, full company information, contact details and products

Seafood Importers - Seafood & Fish Buyers and Importers - worldwide listings.

Seafood Exporters - Seafood & Fish Sellers and Exporters - worldwide listings.

Aquaculture Producers - Fish farms, Pisciculture, Aquaculture producers of Fish & Seafood products - worldwide listings

Seafood Processors - Seafood & Fish Processors, both At Sea processing and Shore processing companies - worldwide listings

Seafood Producers - Seafood & Fish Producers, companies that produce and manufacture seafood products, fishing boat & fleet owners.

Seafood Agents - Seafood Buyers Agents and Traders of Fish products.

Commercial Fishermen - Commercial Fishing Boat owners and Fleet Operators.

Bait Suppliers - Companies who supply Fishing Bait products to commercial fishermen and wholesale suppliers of Bait product to tackle stores.

Wholesale Seafood - Wholesale Fish suppliers and Seafood Distributors, local suppliers or in country suppliers.

Retail Seafood Suppliers - Companies who supply fish and seafood products to Retail Seafood Outlets.

Seafood Restaurants - Companies who specialise in supplying seafood and fish products to Restaurants, Hotels and Catering Establishments.
Companies who provide Services to Commercial Fishing and Seafood Industries Directory:
Aquaculture, Business, Training, Marketing consultants, Fish Processing Services, Biosecurity, Environment, Marine engineers & repairs, Customs Services, Legal, Finance, Crewing Agencies, Insurance, Testing Services, Ship provisioning, news & publications...
Companies who provide Services to Commercial Fishing and Seafood Industries Directory
Companies Listed by Country
Suppliers of Other Products to the Commercial Fishing & Seafood Industry:
Ice machines, refrigeration, fish & seafood processing equipment, packaging supplies, cleaning, fish feed, fishing tackle, marine engines parts & spares, repairs, fuel, other food products...
Companies who Supply Other Products to the Commercial Fishing & Seafood Industry
Companies listed by Country
Contact Us
ADD YOUR COMPANY
Shows & Fairs
Seafood Industry Links
Our Trade Partners
New Product Showcase
Seafood Industry News
Members Testimonials
Wholesale Seafood Suppliers & Distributors of Canned Abalone (Locos)
Exporters of Canned Abalone | Importers of Canned Abalone | Processors of Canned Abalone |
Wholesale Suppliers of Canned Abalone | Seafood Agents for Canned Abalone
The list comprises companies who are wholesale seafood suppliers and distributors of Canned Abalone - Greenlip Abalone, Blacklip Abalone, Pink Abalone, Red Abalone and White Abalone, Locos and other abalone species.
See Also: Abalone

SEA-EX MEMBERS WHO ARE WHOLESALERS OF
CANNED ABALONE ARE LISTED HERE
Place your company details here
- become a Member (from $75 a year)

Click for Details

Companies who wholesale Canned Abalone:
Add your Seafood Company to the Directory
Tam Kah Seafood Pte Ltd
SINGAPORE - Tam Kah Shark's Fin is a well-known shop with a hundred years of history. Wholesaler & Retailer of Marine Products. We carry: Abalone, Bird Nest, Fish Maw, Fish Skin, Herbs, Jellyfish, Lotus Paste, Mushroom, Sea Cucumber, Seafood, Shark's Fin, dried seafood and others
Pronamar SA de CV
MEXICO - We are a Mexican company dedicated to the merchandising of canned seafood, we have the most variety in the market; Our main products are: abalone, conch, squid, clams and fish (marinated and smoked) from Baja California, Mexico.
Bajamar Trading Group
MEXICO - Producers, exporters, importers, wholesalers and Agents of live geoduck, live lobster, live Chilean rock lobster, yellow croaker, pacific mackerel, corvina, abalone, giant squid, butterfish, sardines, anchovy, Greenland halibut, scallops, shrimps, tuna, octopus, canned abalone, canned topshell.
Harvest Resource Supply (SG) Pte Ltd
SINGAPORE - We specialise in abalone farming, processing and canning. Japanese abalone species - Haliotis Discus Hannai, ezo awabi, live abalone, canned abalone, vacuum abalone
Southern Rocklobster Limited USA
USA - Importer, Exporters and wholesalers of high end seafood items from Australia and New Zealand including Australian Southern Rock lobster, Live New Zealand Clevedon Oysters, Australian Barramundi, New Zealand Cloudy Bay Clams, South African Cape Lobster, Greenlip abalone, Moreton Bay bug meat, Australian Spanner Crabs
P & L Enterprises
HONG KONG - We specialise in importing dried goods and health products from New Zealand, Australia and Canada including dried fish maw and canned abalone.
Chile Tradesolutions Ltda
CHILE - We area a Chilean Seafood processor located in Valparaiso, Chile and one of the main processors of Salmon, Giant Squid, Swordfish, Merluza as well as locos, Southern Merluccius, Mackerel, Mussels, and Trout, etc.