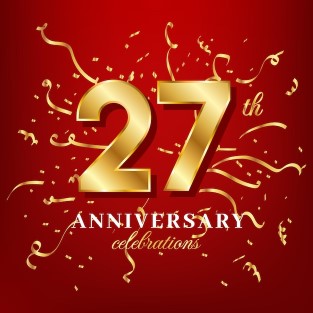 Sea-Ex is celebrating
27 YEARS of assisting Seafood & Marine Companies with online marketing!
Get Your Highlighted Members Listing - Click for details
Seafood Directory Home Page
Seafood Directory:
Companies by Fish | Seafood Species - Companies listed by the fish or seafood product that they deal in. Fish & Seafood products listed by common name.

Seafood Companies by Country - Fish & Seafood companies listed by country, full company information, contact details and products

Seafood Importers - Seafood & Fish Buyers and Importers - worldwide listings.

Seafood Exporters - Seafood & Fish Sellers and Exporters - worldwide listings.

Aquaculture Producers - Fish farms, Pisciculture, Aquaculture producers of Fish & Seafood products - worldwide listings

Seafood Processors - Seafood & Fish Processors, both At Sea processing and Shore processing companies - worldwide listings

Seafood Producers - Seafood & Fish Producers, companies that produce and manufacture seafood products, fishing boat & fleet owners.

Seafood Agents - Seafood Buyers Agents and Traders of Fish products.

Commercial Fishermen - Commercial Fishing Boat owners and Fleet Operators.

Bait Suppliers - Companies who supply Fishing Bait products to commercial fishermen and wholesale suppliers of Bait product to tackle stores.

Wholesale Seafood - Wholesale Fish suppliers and Seafood Distributors, local suppliers or in country suppliers.

Retail Seafood Suppliers - Companies who supply fish and seafood products to Retail Seafood Outlets.

Seafood Restaurants - Companies who specialise in supplying seafood and fish products to Restaurants, Hotels and Catering Establishments.
Companies who provide Services to Commercial Fishing and Seafood Industries Directory:
Aquaculture, Business, Training, Marketing consultants, Fish Processing Services, Biosecurity, Environment, Marine engineers & repairs, Customs Services, Legal, Finance, Crewing Agencies, Insurance, Testing Services, Ship provisioning, news & publications...
Companies who provide Services to Commercial Fishing and Seafood Industries Directory
Companies Listed by Country
Suppliers of Other Products to the Commercial Fishing & Seafood Industry:
Ice machines, refrigeration, fish & seafood processing equipment, packaging supplies, cleaning, fish feed, fishing tackle, marine engines parts & spares, repairs, fuel, other food products...
Companies who Supply Other Products to the Commercial Fishing & Seafood Industry
Companies listed by Country
Contact Us
ADD YOUR COMPANY
Shows & Fairs
Seafood Industry Links
Our Trade Partners
New Product Showcase
Seafood Industry News
Members Testimonials
Wholesale Crab Suppliers & Seafood Distributors of Jonah Crab, Rock Crab
Scientific Name: Cancer borealis (Sawagani)
Exporters of Jonah Crab | Importers of Jonah Crab | Processors of Jonah Crab |
Wholesale Suppliers of Jonah Crab | Agents for Jonah Crab
See Also: Crab, Blue Crab, Blue Swimming Crab, 3 Spot Crab, Brown Crab, Common Swimming Crab, Crab Meat, Dungeness Crab, King Crab, Lady Crab, Mud Crab, Sea Crab, Snow Crab, Softshell Crab, Spanner Crab, Spider Crab, Stone Crab, Velvet Crab, Canned Crab Meat

SEA-EX MEMBERS WHO ARE WHOLESALERS OF
JONAH CRAB ARE LISTED HERE
Place your company details here
- become a Member (from $75 a year)

Click for Details

Companies who wholesale Jonah Crab:
Add your Seafood Company to the Directory
Maine Seafood and Trading Co.
USA - We sell only the freshest live lobsters and frozen lobsters around the US and around the world. We sell all varieties of seafood. We are in business to sell seafood but we understand that we are selling MEALS and meals mean family and special moments. Maine lobster (Homarus americanus), Jonah crab (Cancer borealis), Atlantic Salmon (Salmo salar)
Great Northern Products, Ltd.
USA - Bringing to market the wealth of quality seafood products harvested and processed by our family of affiliated producers. Fresh Atlantic Halibut, Frozen Snow Crab, King Crab, Jonah Crab, Lobsters, Whelk, Cold Water Shrimp, White Shrimp, Greenland Halibut, Atlantic Mackerel, Atlantic Herring, Scup Sea bream, Ocean Perch Redfish, Capelin, Pacific Wild Salmon (Chum, Pink, King, Coho) Farm Raised Atlantic Salmon, Notothenia, Pacific Hake, Arrowtooth Flounder, Rock Sole, Yellowfin Sole, Grey Sole, Pacific Mackerel, Horse Mackerel, California Loligo Squid, Yellow Croaker, Smelts, Skate, Monkfish, Sea Cucumbers (Cucumaria Frondosa) dried Whelk & dried Mussel Meat
Glass Eels Maine
USA - Glass eels Maine is a Anguilla rostrata glass eel supplier from Maine the united states. We have buying stations all over the state of Maine harvesting the glass eel or elvers and then we bring them to our packing facility were we hold them till they regain strength , and at that time we will pack them in special boxes to ship all over the world. We also supply Maine Lobster (Homarus americanus), Maine Jonah Crab (Cancer borealis)
High Tide Fisheries
CANADA - We buy live Atlantic lobsters direct from boats and ship by air. We also deal in Frozen Atlantic Lobster, Frozen Crab, Oysters, Mussels, Herring, Herring Roe.
Small Point Fisheries
USA - Exporters and wholesalers of Live Lobsters - Homarus americanus, Cold-water shrimp - Pandalus borealis, Jonah Crab