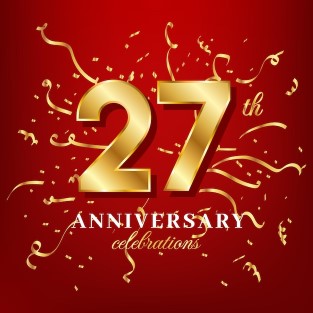 Sea-Ex is celebrating
27 YEARS of assisting Seafood & Marine Companies with online marketing!
Get Your Highlighted Members Listing - Click for details
Seafood Directory Home Page
Seafood Directory:
Companies by Fish | Seafood Species - Companies listed by the fish or seafood product that they deal in. Fish & Seafood products listed by common name.

Seafood Companies by Country - Fish & Seafood companies listed by country, full company information, contact details and products

Seafood Importers - Seafood & Fish Buyers and Importers - worldwide listings.

Seafood Exporters - Seafood & Fish Sellers and Exporters - worldwide listings.

Aquaculture Producers - Fish farms, Pisciculture, Aquaculture producers of Fish & Seafood products - worldwide listings

Seafood Processors - Seafood & Fish Processors, both At Sea processing and Shore processing companies - worldwide listings

Seafood Producers - Seafood & Fish Producers, companies that produce and manufacture seafood products, fishing boat & fleet owners.

Seafood Agents - Seafood Buyers Agents and Traders of Fish products.

Commercial Fishermen - Commercial Fishing Boat owners and Fleet Operators.

Bait Suppliers - Companies who supply Fishing Bait products to commercial fishermen and wholesale suppliers of Bait product to tackle stores.

Wholesale Seafood - Wholesale Fish suppliers and Seafood Distributors, local suppliers or in country suppliers.

Retail Seafood Suppliers - Companies who supply fish and seafood products to Retail Seafood Outlets.

Seafood Restaurants - Companies who specialise in supplying seafood and fish products to Restaurants, Hotels and Catering Establishments.
Companies who provide Services to Commercial Fishing and Seafood Industries Directory:
Aquaculture, Business, Training, Marketing consultants, Fish Processing Services, Biosecurity, Environment, Marine engineers & repairs, Customs Services, Legal, Finance, Crewing Agencies, Insurance, Testing Services, Ship provisioning, news & publications...
Companies who provide Services to Commercial Fishing and Seafood Industries Directory
Companies Listed by Country
Suppliers of Other Products to the Commercial Fishing & Seafood Industry:
Ice machines, refrigeration, fish & seafood processing equipment, packaging supplies, cleaning, fish feed, fishing tackle, marine engines parts & spares, repairs, fuel, other food products...
Companies who Supply Other Products to the Commercial Fishing & Seafood Industry
Companies listed by Country
Contact Us
ADD YOUR COMPANY
Shows & Fairs
Seafood Industry Links
Our Trade Partners
New Product Showcase
Seafood Industry News
Members Testimonials
Shellfish Sellers & Seafood Exporters of Little Neck Clams
Scientific Name: Paphia staminea
Exporters of Littleneck Clam | Importers of Littleneck Clam | Processors of Littleneck Clam |
Wholesale Suppliers of Littleneck Clam | Seafood Agents for Littleneck Clam
See Also: Clams, Angelwing Clam, Blood Clams, Hard Clam, Manila Clam, Razor Clam, Shortneck Clam, Surf Clam, Venus Clam, White Clam, Yellow Clam, Geoduck Clam, Cockles

SEA-EX MEMBERS WHO EXPORT
LITTLENECK CLAM ARE LISTED HERE
Place your company details here
- become a Member (from $75 a year)

Click for Details

Companies who sell Little Neck Clams:
Add your Seafood Company to the Directory
N. Aegean Seafood Ltd.
TÜRKIYE - Exporters of Blue swimming crab and Sea Clams to our customers all over the world. We have close relations with local fishermen which we get our products every morning fresh and bring to our facilities with cooling trucks. And process according to our customers needs. Clams: Venus Gallina Clam - Chamelea gallina, Grooved Carpet Shell Clam - Ruditapes decussatus, Tellina Clam - Donax trunculus, Warty Venus Clam, Kidonya Clam - Venus verrucosa, Manila Clam, Akivades Clam - Ruditapes philippinarum.
Prosperity Seafoods Corp
CANADA - Aquaculture producers, processors, exporters and wholesale suppliers of Oysters, Geoduck, Salmon, Kwakwala oysters, Manila Clam, Clam, Savory Clam, Littleneck Clam, live scallops, scallops, spot prawns, rock fish, black cod, surf clam.
Nutricia Foods International (PVT). Ltd.
PAKISTAN - We are the Processors, Traders & Buying Agents of Seafood products such as clams, top shell, Indian mackerel, croaker, ribbonfish, salted jellyfish.
Omega Seafood
NEW ZEALAND - Omega Seafood produce gourmet vacuum packed long life New Zealand Green Lipped Mussels and Clams. Cooked gourmet product. Ready to heat and eat. Omega 500g Mussels, Omega 1kg Greenshell Mussels, Omega 1kg Littleneck Clams. Taking what nature has given us, our primary aim is to create all natural, lightly cooked shellfish which can be eaten straight from the pack or used anywhere live would normally be used. We take nature and make it safer and more convenient! Without additives and full of innate flavour, our mussels and clams provide the presentation and preparation options of fresh shellfish, without the time, wastage and food safety concerns. Our products enjoy a 12 month chilled shelf life chilled (mussels keep 24 months frozen). Note that Omega Seafood Mussels and Clams come from sustainably managed brood stocks.
J & W Seafood of Va. Inc.
USA - We are HACCP certified and are regarded as a model processing facility by the Virginia Department of Shellfish Sanitation. We own and lease several hundred acres of shellfish beds in Virginia Rivers and are one of the largest soft shell processors on the western shore of the Chesapeake Bay.
Taylor Shellfish Co. Inc.
USA - The largest shellfish producer in North America, producing & processing Manila Clams, Mediterranean Mussels, Geoduck, Scallops, Fresh & Frozen Oyster meats, Live Pacific, Kumamoto, Virginia, Olympia, European Flat oysters and IQF Oysters on the half-shell.