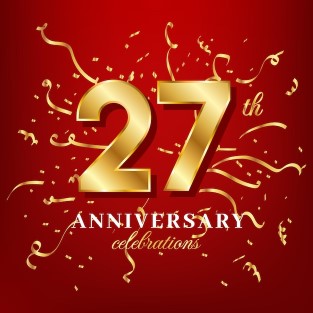 Sea-Ex is celebrating
27 YEARS of assisting Seafood & Marine Companies with online marketing!
Get Your Highlighted Members Listing - Click for details
Seafood Directory Home Page
Seafood Directory:
Companies by Fish | Seafood Species - Companies listed by the fish or seafood product that they deal in. Fish & Seafood products listed by common name.

Seafood Companies by Country - Fish & Seafood companies listed by country, full company information, contact details and products

Seafood Importers - Seafood & Fish Buyers and Importers - worldwide listings.

Seafood Exporters - Seafood & Fish Sellers and Exporters - worldwide listings.

Aquaculture Producers - Fish farms, Pisciculture, Aquaculture producers of Fish & Seafood products - worldwide listings

Seafood Processors - Seafood & Fish Processors, both At Sea processing and Shore processing companies - worldwide listings

Seafood Producers - Seafood & Fish Producers, companies that produce and manufacture seafood products, fishing boat & fleet owners.

Seafood Agents - Seafood Buyers Agents and Traders of Fish products.

Commercial Fishermen - Commercial Fishing Boat owners and Fleet Operators.

Bait Suppliers - Companies who supply Fishing Bait products to commercial fishermen and wholesale suppliers of Bait product to tackle stores.

Wholesale Seafood - Wholesale Fish suppliers and Seafood Distributors, local suppliers or in country suppliers.

Retail Seafood Suppliers - Companies who supply fish and seafood products to Retail Seafood Outlets.

Seafood Restaurants - Companies who specialise in supplying seafood and fish products to Restaurants, Hotels and Catering Establishments.
Companies who provide Services to Commercial Fishing and Seafood Industries Directory:
Aquaculture, Business, Training, Marketing consultants, Fish Processing Services, Biosecurity, Environment, Marine engineers & repairs, Customs Services, Legal, Finance, Crewing Agencies, Insurance, Testing Services, Ship provisioning, news & publications...
Companies who provide Services to Commercial Fishing and Seafood Industries Directory
Companies Listed by Country
Suppliers of Other Products to the Commercial Fishing & Seafood Industry:
Ice machines, refrigeration, fish & seafood processing equipment, packaging supplies, cleaning, fish feed, fishing tackle, marine engines parts & spares, repairs, fuel, other food products...
Companies who Supply Other Products to the Commercial Fishing & Seafood Industry
Companies listed by Country
Contact Us
ADD YOUR COMPANY
Shows & Fairs
Seafood Industry Links
Our Trade Partners
New Product Showcase
Seafood Industry News
Members Testimonials
Sea Crab Buyers & Seafood Importers of Sea Crab
Scientific Names: Charybdis cruciata, Portunus sanguinolentus, Portunus pelagicus
Exporters of Sea Crab | Importers of Sea Crab | Processors of Sea Crab |
Wholesale Suppliers of Sea Crab | Agents for Sea Crab
See Also: Crab, Blue Crab, Blue Swimming Crab, 3 Spot Crab, Brown Crab, Common Swimming Crab, Crab Meat, Dungeness Crab, Jonah Crab, King Crab, Lady Crab, Mud Crab, Snow Crab, Softshell Crab, Spanner Crab, Spider Crab, Stone Crab, Velvet Crab, Canned Crab Meat

SEA-EX MEMBERS WHO IMPORT
SEA CRAB ARE LISTED HERE
Place your company details here
- become a Member (from $75 a year)

Click for Details

Companies who buy Sea Crab:
Add your Seafood Company to the Directory
Ribex Trading LTD
BULGARIA - Ribex Trading LTD, your premier destination for exquisite seafood. With our IFS and BRC certifications, we guarantee uncompromising quality and safety. At Ribex Trading LTD, we specialize in processing and delivering the finest snow crab, king crab, deep sea red crab - Merus, cocktail claws, salad & flake meat, combo meat, scallops - half-shell and roe on/off, and rapa veined whelk (Topshell meat). Within our state-of-the-art facilities, we combine traditional techniques with cutting-edge technology to preserve the natural essence and texture of our seafood. Every product undergoes rigorous testing, ensuring unrivaled freshness and exceptional flavor.
Global Benchmark Inc.
USA - Importers of fresh yellow fin tuna, big eye tuna, grouper, king fish, lobster, mahi mahi, swordfish, black tiger shrimps, red snapper, trevally, white shrimp, salmon, sea cucumber, eel, sea crab, parrot fish, lane snapper, live eel, live lobster, live crabs.
Comercial San Juan S.P.A
CHILE - Sea Urchin, Atlantic Salmon, Salmon Trout, Pacific Salmon, Sea Bass, King Clip, live or frozen King Crab, Snow Crab, Stone Crab (Cancer spp., Cancer porteri, Cancer edwardsi, Homalaspis plana, Taliepus dentatus, Cancer setosus, Cancer coronatus, Ovalipes trimaculatus), Scallops, Mussels, Chilean Clam, Clam (mesodesma donacium), live Picoroco (Megabalanus psittacus), Chilean Abalone, Mussels, Chilean Oyster, giant and normal Squid, Swordfish, Southern Merluccius, Conger eel, Octopus, Dogfish, Mero and Southern Rays Bream (brama australis), Tuna.
Dragon King International Limited
HONG KONG, CHINA - Importers, processors and wholesalers of live, fresh, frozen and dried sea products serving local and China mainland market.
Southern Trading Pty. Ltd
AUSTRALIA - a vertically integrated seafood processing and trading entity with more than 15 year extensive experience in the processing and exporting of quality Australian Seafood