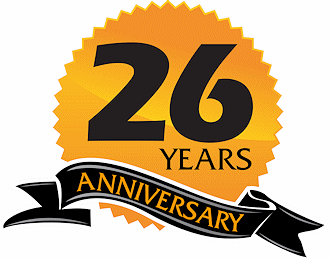 Sea-Ex is celebrating
26 YEARS of assisting Seafood & Marine Companies with online marketing!
Get Your Highlighted Members Listing - Click for details
Seafood Directory Home Page
Seafood Directory:
Companies by Fish | Seafood Species - Companies listed by the fish or seafood product that they deal in. Fish & Seafood products listed by common name.

Seafood Companies by Country - Fish & Seafood companies listed by country, full company information, contact details and products

Seafood Importers - Seafood & Fish Buyers and Importers - worldwide listings.

Seafood Exporters - Seafood & Fish Sellers and Exporters - worldwide listings.

Aquaculture Producers - Fish farms, Pisciculture, Aquaculture producers of Fish & Seafood products - worldwide listings

Seafood Processors - Seafood & Fish Processors, both At Sea processing and Shore processing companies - worldwide listings

Seafood Producers - Seafood & Fish Producers, companies that produce and manufacture seafood products, fishing boat & fleet owners.

Seafood Agents - Seafood Buyers Agents and Traders of Fish products.

Commercial Fishermen - Commercial Fishing Boat owners and Fleet Operators.

Bait Suppliers - Companies who supply Fishing Bait products to commercial fishermen and wholesale suppliers of Bait product to tackle stores.

Wholesale Seafood - Wholesale Fish suppliers and Seafood Distributors, local suppliers or in country suppliers.

Retail Seafood Suppliers - Companies who supply fish and seafood products to Retail Seafood Outlets.

Seafood Restaurants - Companies who specialise in supplying seafood and fish products to Restaurants, Hotels and Catering Establishments.
Companies who provide Services to Commercial Fishing and Seafood Industries Directory:
Aquaculture, Business, Training, Marketing consultants, Fish Processing Services, Biosecurity, Environment, Marine engineers & repairs, Customs Services, Legal, Finance, Crewing Agencies, Insurance, Testing Services, Ship provisioning, news & publications...
Companies who provide Services to Commercial Fishing and Seafood Industries Directory
Companies Listed by Country
Suppliers of Other Products to the Commercial Fishing & Seafood Industry:
Ice machines, refrigeration, fish & seafood processing equipment, packaging supplies, cleaning, fish feed, fishing tackle, marine engines parts & spares, repairs, fuel, other food products...
Companies who Supply Other Products to the Commercial Fishing & Seafood Industry
Companies listed by Country
Contact Us
ADD YOUR COMPANY
Shows & Fairs
Seafood Industry Links
Our Trade Partners
New Product Showcase
Seafood Industry News
Members Testimonials
Mullet Buyers & Fish Importers of Sea Mullet
Scientific Names: Mugilidae Family, Mugil cephalus
Exporters of Sea Mullet | Importers of Sea Mullet | Processors of Sea Mullet | Wholesale Suppliers of Sea Mullet | Agents for Sea Mullet
See Also: Grey Mullet, Red Mullet, Sea Mullet, Red Striped Mullet, Yellow Eye Mullet

SEA-EX MEMBERS WHO DEAL IN
SEA MULLET ARE LISTED HERE
Place your company details here
- become a Member (from $75 a year)

Click for Details

Companies who Buy Sea Mullet:
Add your Seafood Company to the Directory
Sea Bass Fish Co.
KUWAIT - We import all kinds of fresh fish, especially bream, sea bass and salmon per week. We are specialized in importing all kinds of Egyptian fish on a daily basis through contracts with airlines regularly to ensure the arrival of fresh fish (such as mullet - tilapia - bass - sea bream). The company also import all kinds of fish from European international companies and products with a global reputation of Greece, Cyprus, Turkey, Norway such as bream, fresh salmon, salmon fillet and seabass. Also all Kuwaiti fish and shrimp.
Mayflower International Ltd
USA - Harvesting, processing and marketing fish and shellfish. Aquaculture. Eel, sea cucumber, fish, shell fish, Squid, mackerel, herring, scup, mullet.
Golden Fish Import & Export
EGYPT - mackerel, horse mackerel, sardines, silver smelt, herring, shrimp, salmon, sea mullet, squid tube, cuttle fish, pud shrimp, pangasius fillet, Nile perch fillet.
Wharf Hospitality Group Inc.
USA - Wharf Casual Seafood is a family friendly restaurant serving high quality, fresh seafood at a great value. We are looking for suppliers of Shrimp, Ahi Tuna, Mahi Mahi, Grouper, Oysters, Blue Crab Claws, Crab Cakes, Crab meat, Catfish, Tilapia, Mullet etc., for our fast casual seafood restaurant group.