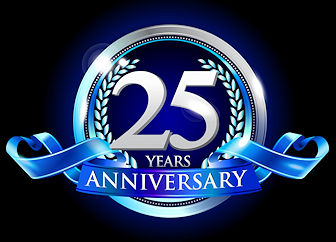 Sea-Ex is celebrating
25 YEARS of assisting Seafood & Marine Companies with online marketing!
Get Your Highlighted Members Listing - Click for details
Seafood Directory Home Page
Seafood Directory:
Companies by Fish | Seafood Species - Companies listed by the fish or seafood product that they deal in. Fish & Seafood products listed by common name.

Seafood Companies by Country - Fish & Seafood companies listed by country, full company information, contact details and products

Seafood Importers - Seafood & Fish Buyers and Importers - worldwide listings.

Seafood Exporters - Seafood & Fish Sellers and Exporters - worldwide listings.

Aquaculture Producers - Fish farms, Pisciculture, Aquaculture producers of Fish & Seafood products - worldwide listings

Seafood Processors - Seafood & Fish Processors, both At Sea processing and Shore processing companies - worldwide listings

Seafood Producers - Seafood & Fish Producers, companies that produce and manufacture seafood products, fishing boat & fleet owners.

Seafood Agents - Seafood Buyers Agents and Traders of Fish products.

Commercial Fishermen - Commercial Fishing Boat owners and Fleet Operators.

Bait Suppliers - Companies who supply Fishing Bait products to commercial fishermen and wholesale suppliers of Bait product to tackle stores.

Wholesale Seafood - Wholesale Fish suppliers and Seafood Distributors, local suppliers or in country suppliers.

Retail Seafood Suppliers - Companies who supply fish and seafood products to Retail Seafood Outlets.

Seafood Restaurants - Companies who specialise in supplying seafood and fish products to Restaurants, Hotels and Catering Establishments.
Companies who provide Services to Commercial Fishing and Seafood Industries Directory:
Aquaculture, Business, Training, Marketing consultants, Fish Processing Services, Biosecurity, Environment, Marine engineers & repairs, Customs Services, Legal, Finance, Crewing Agencies, Insurance, Testing Services, Ship provisioning, news & publications...
Companies who provide Services to Commercial Fishing and Seafood Industries Directory
Companies Listed by Country
Suppliers of Other Products to the Commercial Fishing & Seafood Industry:
Ice machines, refrigeration, fish & seafood processing equipment, packaging supplies, cleaning, fish feed, fishing tackle, marine engines parts & spares, repairs, fuel, other food products...
Companies who Supply Other Products to the Commercial Fishing & Seafood Industry
Companies listed by Country
Contact Us
ADD YOUR COMPANY
Shows & Fairs
Seafood Industry Links
Our Trade Partners
New Product Showcase
Seafood Industry News
Members Testimonials
Seafood Processors - At Sea and Shore Based Fish Processors

Seafood Processors > | 1 | 2 | 3 | 4 | 5 | 6 | 7 | 8 | 9 | 10 | 11 | 12 | 13 | 14 | 15 | 16 | 17 | 18 | 19 | 20 | 21 | 22 | 23 | 24 | 25 | 26 | 27 | 28 | 29 | 30 | 31 | 32 | 33 | 34 | 35 | 36 | 37 | 38 | 39 | 40 | 41 | 42 | 43 | 44 |
| | |
| --- | --- |
| | SEA-EX MEMBER |
AUSTRALIA - We are fishermen, processors, wholesalers and retailers of the finest North Australian seafood. Coral trout, red throat emperor, reef cod, mackerel, mixed reef fillets, cod, prawns, moreton bay bugs, sand crab, mud crab, spanner crab, gold band snapper, rosy job fish, barramundi, spanish mackerel, redclaw crayfish....
| | |
| --- | --- |
| | SEA-EX MEMBER |
AUSTRALIA - Producers, processors, exporters and wholesale suppliers of fresh chilled and frozen Eastern King Prawn, Ocean King Prawn (Penaeus plebejus), Western King Prawn (Melicertus latisulcatus), Red Spot King Prawn (Penaeus longistylus), Endeavour Prawn (Penaeus endeavouri), Banana Prawns (Penaeus indicus & Penaeus merguiensis), Raw Queensland Scallop Meat Without Roe (Amusium balloti), 1/2 shell Scallop (Amusium balloti), Vacuum Packed Scallop Meat (Amusium balloti), Coral Trout (Pletropmus maculates and Variola species), Gold Band Snapper (Pristipomoides multidens), Flame, Snapper (Etelis coruscans), Barramundi Cod (Cromileptes altivelis), Whiting (Sillago species), Blue Swimmer Crabs (Portunus pelagicus), Mud Crabs (Scylla serrata), Moreton Bay Lobster (Thenus orientalis), Spanner Crabs (Ranina ranina)
CHINA - Sea Frozen (FAS), single frozen on land and double frozen products. We offer raw material and reprocessed such as Alaska Pollock, Pacific Cod, Atlantic Cod, Yellow fin Sole, Rock Sole, Hake, Pink Salmon, Chum Salmon Sockeye Salmon, Salmo Salar, Mackerel, Tuna, Ribbonfish, Tongue Sole, Squid and Cuttlefish, Shrimp from all possible origins. Fillets, nuggets, portions, steaks and bits and pieces in blocks, interleaved and IQF and vacuum packed.
| | |
| --- | --- |
| | SEA-EX MEMBER |
MALDIVES - Operates a fleet of 7 fishing boats in the Maldives, and has the capacity to cater for multiple markets. We export fresh yellowfin tuna both in loins and bullets to over 7 countries worldwide. The company also exports and deals in reef fish, grouper and sea cucumber.
| | |
| --- | --- |
| | SEA-EX MEMBER |
VIETNAM - Processors and exporters of black tiger shrimp, white shrimp, pink shrimp, vannamei shrimp, cat tiger shrimp, (HOSO, HLSO, raw PD, raw PDTO, cooked PD, cooked PDTO, nobashi, butterfly, sushi ebi) Octopus, pineapple-cut cuttlefish, squid and itoyori surimi, mixed surimi, hamo, tachiuo.
| | |
| --- | --- |
| | SEA-EX MEMBER |
CHINA - BLUE GULF is a supplier and exporter of Tilapia, Squid and Mackerel. We supply tilapia fillets, G&S tilapia, W/R tilapia, squid tubes, rings, carvings, W/R mackerel, mackerel fillets etc. We also supply Pollock fillets, salmon fillets, cod fillets etc. We can export to USA, Mexico, Brazil, Russia, Europe, Africa etc.
| | |
| --- | --- |
| | SEA-EX MEMBER |
CHINA - Producer and Exporter of frozen fish from China. We have good quality Pelagic fish and Processed high value-added fish. Our pelagic fish include Pacific Mackerel, Bonito, Oriental Bonito, Horse Mackerel, Spanish Mackerel, Pacific Saury, all kinds of Tuna, Mullet, Scad, Mahi Mahi, John dory, Oilfish, Sardine, Blue Shark etc. We can also process Alaska pollock, Hake, Tilapia, Vannamei shrimp, Surimi crab sticks, Cod, Salmon, Yellow Fin Sole, Haddock, Saithe, Red fish, Greenland halibut, Arrowtooth flounder, Squid tube/ring, Baby octopus, Scallop, Mixed seafood, Canned fish, Pre-cooked fish, Dry Salted fish, Roasted fish etc. It can be packed as Fillets, Loin, Portion, Steak as per your detailed request. We also process frozen vegetable and frozen fruit.
| | |
| --- | --- |
| | SEA-EX MEMBER |
VIETNAM - We supply a wide range of frozen seafood from Vietnam such as : black tiger shrimp, vannamei shrimp (hoso, hlso, raw pto, cooked pto, ect), pangasius (swai), tilapia (red and black), yellowfin tuna (steak, loin, saku), mahi mahi (fillet, portion), red mullet, red snapper, barramundi (lates calcarifer), bonito, round scad, Indian mackerel, white clam, baby octopus, surimi, seafood mix and seafood skewers etc.
| | |
| --- | --- |
| | SEA-EX MEMBER |
IRAN - We are the leading processor & "Top Iran Seafood Exporter" of fresh frozen Vannamei Shrimp and all type of seawater and freshwater fishes from Iran. We have two HACCP & EU approved factories in Iran with over 25 years of experience in shrimp & fish processing & export from Iran.
VIETNAM - Manufacturer specialize in Marine fish in Viet Nam. yellowfin tuna, thunnus albacares, swordfish, xiphias gladius, marlin, makira indica, mahi, coryphaena hippurus, wahoo, ancanthocybium solandri, oilfish, lepidocybium flavobrunneum,
| | |
| --- | --- |
| | SEA-EX MEMBER |
IRAN - We are exporting vannamei shrimp and Asian seabass to the world. We work with several countries and our brand is one of the best in there and we are one of the best exporter in Iran.
| | |
| --- | --- |
| | SEA-EX MEMBER |
NORWAY - Seafood producers and exporters of fresh chilled and frozen atlantic salmon (salmo salar), atlantic cod (gadus morhua), atlantic mackerel (scomber scombrus), atlantic trout (oncorhynchus mykiss), live king crab (paralithodes camtschaticus), canadian lobsters (homarus americanus), scallops meat (placopecten magellanicus), cod fillet, cod loins, cod maw, cod roe, salmon fillet, salmon heads, salmon belly flaps, salmon bits and pieces, salmon backbones, dried fish maw, cod fish maw, dried sea cucumber (apostichopus japonicas), snow crab (chionoecetes opilio), king crab clusters, snow crab clusters, cooked king crab legs, cod swim bladder, frozen lobster tails, cod heads.
| | |
| --- | --- |
| | SEA-EX MEMBER |
CANADA - Smokey Bay Seafood is a trading company based in Washington State, USA and British Columbia, Canada. We sell and export a range of seafood items, such as - LIVE PRODUCT: Live Wild Dungeness Crab, Live Wild Geoduck Clam, Live Farmed Manila Clams, Live Wild Red Sea Urchin, Live Wild American Mussels. FRESH PRODUCT: Fresh Farmed Sablefish, Fresh Farmed Atlantic Salmon, Organic Premium White Sturgeon, Fresh Wild Sockeye Salmon, Fresh Wild Sea Urchin | Uni, Fresh Wild Pacific Halibut, Fresh Wild Patagonian Chinook | King Salmon. FROZEN PRODUCT: Frozen Cooked Whelk Meat, Frozen Wild Argentine Shrimp | Langostino, Frozen Wild Black Cod Steak, Frozen Wild Snow Crab, Frozen Wild Ikura | Salmon Caviar, Frozen Canadian Lobster, Frozen Wild Spot Prawn, Frozen Wild Sea Scallops, Frozen Wild Black Cod, Wild Pacific Salmon. AQUAFEED: Superba Krill, Pacifica Krill, Frozen Artemia Biomass, Frozen California Market Squid, Black Soldier Fly Larvae Whole, powder and Oil
| | |
| --- | --- |
| | SEA-EX MEMBER |
SWEDEN - Exporters and Wholesalers of Dried Sea Cucumber, Fish Maw, Stock Fish, Frozen Scallop Meat, Fresh and Frozen Atlantic Salmon (Salmo salar), Atlantic Cod (Gadus morhua), Atlantic Mackerel (Scomber Scombrus), King Crab Legs, Live Red King Crab, Fresh Salmon Fillets, Cod Fillets, Cod Roe, Dry Sea Cucumber, Frozen Salmon Heads, Salmon Bellies, Salmon Backbones.
| | |
| --- | --- |
| | SEA-EX MEMBER |
CHINA - Seafood processors and exporters of Alaska pollock, tilapia, mahi mahi, yellowfin tuna, Atlantic Cod, Pacific Cod, grass carp, Panga, yellowfin tuna, arrowtooth flounder, yellow fin rock sole, chum salmon, pink salmon, mackerel, bonito, sardine, monkfish, swordfish, hake, saithe, john dory, smooth dory, black dory, haddock, Pacific red fish, Atlantic red fish, blue shark, golden pomfret, squid - Todarodes, Illex, Bartrami, Dosidicus gigas, baby squid, baby octopus, cuttlefish, Vannamei shrimps, red shrimp, pink shrimp, mussels, clams, bay scallops, sea scallops, surimi sticks, crab claws, lobster prawn imitation, seafood mix, silver fish and crayfish
| | |
| --- | --- |
| | SEA-EX MEMBER |
SOUTH AFRICA - The export company for the 5 family owned fishing vessels which catch squid, namely Loligo Reynaudii. Our EU Approved Loligo Reynaudii is wild, handline caught by our own fleet in the South East Atlantic Ocean (FAO Zone 47) off the coast of South Africa. We can guarantee maximum freshness as we control the entire process from onboard controls, off-loads, processing and distribution.
SCOTLAND, U.K. - Exporters of the finest Scottish shellfish. Experts in live and fresh langoustine, blue lobster and various other shellfish. Scot Fresh Shellfish has been serving the export fishing industry, dealing in hand dived Razor clams. We have established ourselves as the leading Razor clam supplier in Scotland, supplying markets in Asia, Europe and the United Kingdom. Other products we export include Brown Crab, Blue Lobster, Hand Dived Scallops, Cockles, Surf Clams and many other products on demand. Scot Fresh Shellfish are dedicated to creating more sustainable harvesting, processing and logistical operations.
| | |
| --- | --- |
| | SEA-EX MEMBER |
VENEZUELA - We are a fisheries and export company specialized in hook caught ribbonfish (Trichiurus lepturus), octopus Vulgaris, Royal Sea Shrimps (Penaeus notialis), wild Caribbean Royal shrimps - Penaeus Notialis, Penaeus Brasiliensis, Penaeus californiensis, Penaeus Stylirostris, Spiny Lobster (Panulirus argus), kingfish. Ribbon fish interleaved, IWP or block (hgt or wr) octopus block frozen for EU, Asia or USA. Top Shell Meat. Live Rock Lobster and Spiny Lobster. We are international fisheries company with operation in Venezuela and remote countries of similar level.
| | |
| --- | --- |
| | SEA-EX MEMBER |
NORWAY - Alinco AS supply live, chilled, fresh and frozen Norwegian Seafood Products such as Blue Atlantic Salmon (Salmo salar), Atlantic Cod (Gadus morhua), Saithe fish Coalfish (Pollachius virens), Queen scallop (Chlamys), Capelin fish (Mallotus villosus), Atlantic Mackerel (Scomber Scombrus), Atlantic Trout (Oncorhynchus mykiss), Frozen Atlantic Herring (Clupea Harengus), Live King Crab (Paralithodes camtschaticus), Monkfish, Anglerfish, Skate (Rajidae spp), Tusk, cusk (Brosme brosme), Plaice (Pleuronectes platessa), Turbot (Psetta maximus), Redfish (Sebastes marinus/Sebastes), Sea Urchin, Deepwater Norwegian Prawn, Red Shrimp, Live Norway Lobsters (Nephrops norvegicus), Haddock fish (Melanogrammus aeglefinus), Greenland Halibut (Reinhardtius hippoglossoides), Cod Fish Maw, Hake Fish, Black Tiger Shrimp, Grey mullet (Mugilidae), King fish, Stock fish, Mullet (Red fish), Dungeness Crab (Metacarcinus magister), Brown Crab, Octopus, Squid and many others.
INDONESIA - An Indonesian seafood processor, supplier and exporter and has been successfully exporting high quality and consistent regular quantities of seafood from Indonesia for over 18 years. We can supply and export the following fish fillets fresh or frozen by air freight or frozen by container gold band snapper, king snapper, red emperor, emperors, red throat emperor, red spot emperor, barramundi, grouper, sweetlips, mangrove jack, green job fish, Robinson bream, spanish mackerel and parrot fish. Slipper Lobster (Moreton Bay Bugs) whole raw, tails or meat frozen by air freight or frozen by container, frozen octopus, loligo squid, cuttlefish, northern calamari and vannamei shrimp.
| | |
| --- | --- |
| | SEA-EX MEMBER |
THE NETHERLANDS - We are suppliers of a wide range of seafood products such as: frozen and fresh salmon fish, frozen mackerel fish, frozen shrimp, frozen lobster, frozen mackerel fish, frozen halibut fish, frozen horse mackerel, frozen eel fish, frozen tuna fish, frozen halibut fish, frozen ribbon fish, fresh baby octopus, sea cucumber, frozen pangasius fillet, frozen salmon fillet, frozen salmon head
CHINA - We are a Seafood frozen factory with our own boats and also buy from other boats, new and fresh. We export fish, not import. Our main products are Pacific mackerel (somber japonicus), Horse Mackerel (Trachurus Japonicus), Round Scad (Decapterus maruadsi), Big eye scad (Selar crumenophthalmus), Indian mackerel (Rastrelliger kanagurta), Spanish mackerel (Scomberromorus niphonius), Sardine (Sardinella longiceps), Bonito (Auxis thazard), Skipjack (Katsuwonus pelamis), yellow fin tuna (Thunnus albacares), Illex squid (Illex argentinus), Hard tail scad (Megalaspis cordyla), Black Squid | purpleback flying squid (Sthenoteuthis oualaniensis), Grey mullet (Mugil cephalus), Moon fish (Mene maculate) etc...
| | |
| --- | --- |
| | SEA-EX MEMBER |
CANADA & USA - We are exporters and suppliers of whitefish, pelagic fish and shellfish mainly from Canada and the USA's pacific coast. Producers, processors and exporters of Canadian lobsters, king crab, Dungeness crab, snow crab, wild salmon (chum salmon, pink salmon, trout), halibut (Atlantic, Greenland), sea scallop, mackerel, Atlantic cod, Atlantic salmon, capelin, herring, red snapper, redfish, trout, wild king shrimp, wild pacific shrimp, wild albacore tuna, wild spot prawns, farmed and wild salmon
| | |
| --- | --- |
| | SEA-EX MEMBER |
SCOTLAND, UNITED KINGDOM - Shellfish buyers and exporters - Winkles, Crab etc. Retail Fish UK - Retail shops and vans direct to the public. Wholesale Fish UK - Hotels, Restaurants, Catering Establishments. Wholesale fish buying agents. Owners & operators of Scottish Wild Salmon fishing station. LIVE SHELLFISH: Brown Crab (Cancer pagurus), Blue Lobster (Homarus gammarus), Winkles (Littorina Littorea), Pacific Oysters (Crassostrea gigas), Scallops- dived (Pecten maximus), Razor clams (Ensis Siliqua), Blue mussels (Mytilus edulis). FRESH FISH: Haddock (Melanogrammus aeglefinus), Smoked Haddock, Cod (Gadus morhua), Monkfish (Lophius piscatorius), Hake (Merluccius merluccius), Greenland Halibut (Reinhardtius hippoglossoides), John Dory (Zeus faber), Turbot (Psetta maxima), Pacific Oysters (Crassostrea gigas), Genuine Wild Atlantic Salmon (Salmo Salar), Lemon Sole (Microstomus kitt), Megrim (Lepidorhombus whiffiagonis), Plaice (Pleuronectes platessa)
| | |
| --- | --- |
| | SEA-EX MEMBER |
VIETNAM - Established by gathering highly experienced people from seafood exporting field of Vietnam, with the desire to offer the leading services in exporting seafood from Vietnam to many countries and continents around the world. We are now offering to you our most comprehensive trading services from the very beginning till the end to ease and simplify your trading process. Exporting seafood from Vietnam. pangasius/basa/swai, barramundi, snakehead fish, toman, black tilapia, red tilapia, shrimp: black tiger, vannamei, freshwater prawn, Cooked peeled shrimps, Cooked shrimps, Breaded Torpedo Vannamei Shrimp, Breaded Butterfly Vannamei shrimp, squid, cuttlefish, baby octopus, red snapper, crimson snapper, mahi mahi, tuna, yellowtail scad, Frog legs, sushi products, value added seafood products, fruit and vegetables
| | |
| --- | --- |
| | SEA-EX MEMBER |
NORWAY - A leading exporter fresh and frozen seafood to the european union, asia, united states of america, north and south america, africa and other key markets from norway. We are a leading processing plant and major distributors of fresh, frozen and processed seafood to many parts of the globe. Our main products include: atlantic salmon, cod (torsk), flounder (skrubbe), haddock (hyse/kolje), mackerel (makrell), halibut (kveite), wolffish (steinbit), sea trout (sj°°rret), coalfish, saithe (sei), tusk (brosme), hake (lysing), plaice (r°dspette), lange, breiflabb, taskekrabbe, king crab, saithe, trout, fish maw, eel, pollock, oilfish and many more...
| | |
| --- | --- |
| | SEA-EX MEMBER |
CHINA - The factory is located in the National Central Fishing Port of Xiangzhi Town, Shishi, Fujian Province. It was established in 2011. It covers an area of 30 acres and has a cold storage capacity of 20,000 tons. An export-oriented aquatic product processing enterprise integrating food development, processing and sales has passed the ISO9001, ISO22000, HACCP food safety management system. Products - Farm fish like frozen tilapia, frozen tilapia fillet, frozen golden pomfret, frozen red pacu, frozen grey mullet, frozen catfish, sea fish like frozen sardine, frozen mackerel, frozen round scad, frozen pacific mackerel, frozen Atlantic mackerel, frozen tuna cube, frozen tuna belly, frozen bonito, frozen horse mackerel.
| | |
| --- | --- |
| | SEA-EX MEMBER |
AUSTRALIA - Australian Seafood Sourcing direct from Fishermen & Aquaculture farms. Seafood Processing - receive, process & pack to Client Spec for export. Seafood Exporting worldwide via sea freight and air freight. Products: Abalone - Wild caught chilled | Frozen Blacklip Abalone (Haliotis rubra) and Greenlip Abalone (Haliotis laevigata). Lobster - Eastern Rock Lobster (Sagmariasus verreauxi), Western Rock Lobster (Panulirus cygnus), Southern Rock Lobster (Jasus edwardsii). Scallops - Tasmanian Scallops (Pecten fumatus). Our product is supplied direct from the boats and processed in Tasmania to clients specifications. Mussels - Blue Mussels (Mytilus edulis) - available Live, Cooked or Uncooked. Prawns - King Prawns (Penaeus latisulcatus), Tiger Prawns (Penaeus esculentus), Banana Prawns (Penaeus merguiensis). Oysters - Live Oysters. Sydney Rock Oysters (Saccostrea glomerata), Pacific Oysters (Crassostrea gigas). Murray Cod - Live, Chilled or Frozen Murray Cod (Maccullochella peelii), can be supplied as Whole Fish, Fillets or Portions. Caviar - Atlantic Salmon Caviar, Rainbow Trout Caviar, Golden Pearls Caviar - either Chilled or Frozen. Ocean Jacket - Wild Caught Ocean Jacket (Nelusetta ayraud), fresh, chilled or frozen.
---
Seafood Processors > | 1 | 2 | 3 | 4 | 5 | 6 | 7 | 8 | 9 | 10 | 11 | 12 | 13 | 14 | 15 | 16 | 17 | 18 | 19 | 20 | 21 | 22 | 23 | 24 | 25 | 26 | 27 | 28 | 29 | 30 | 31 | 32 | 33 | 34 | 35 | 36 | 37 | 38 | 39 | 40 | 41 | 42 | 43 | 44 |